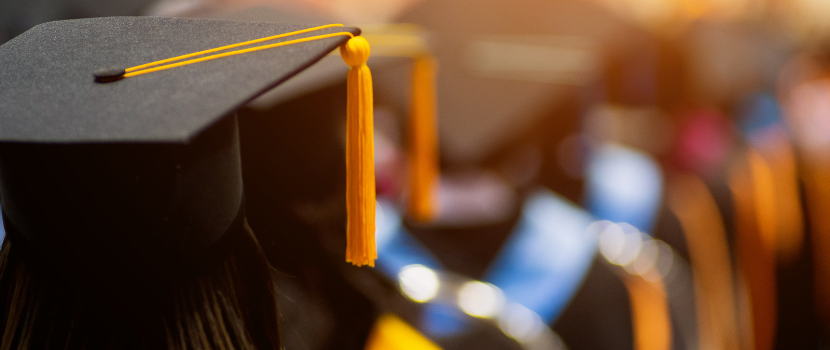 Congratulations to Our Recent PhD Graduates!
Congratulations to Our Recent PhD Graduates!
In the academic year 2022–2023, we continued to fulfill one of our key missions, which is to educate creative professionals who strive to pursue research careers across various fields of expertise. We congratulate 22 of our students who successfully defended their dissertations in the fields of Applied Economics and Public Administration, Fine Art, Applied Nanotechnology, Computer Modelling in Science and Technology, Czech Studies and Theory of Education, Ecology and Environmental protection, Engineering Technology, Historical Sciences, and Didactics of Primary Science Education. Here, we take the opportunity to present some of our PhD graduates and their research.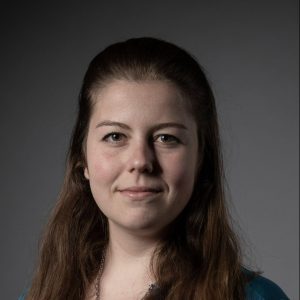 Barbora Lanková graduated from the Department of Preprimary and Primary Education at UJEP, specializing in Teaching at the First Stage of Elementary School. One of her most significant experiences during her master's studies was participating in the Support of Competences, Literacy, and Executive Skills project, which aimed to assist students from socioeconomically disadvantaged and culturally diverse backgrounds. In her final year of study, she had the opportunity to carry out a practical internship at Hovingham Primary School in Leeds. 
After obtaining her master's degree, she continued her studies at her alma mater in the field of Didactics of Primary Science Education, pursuing a doctoral degree. 'In my dissertation, I explored the possible factors influencing students' scientific literacy, with a focus on metacognitive monitoring, as well as students' tendencies towards cooperation, competition, or individual work', says Barbora. During her doctoral studies, she actively participated in university life. Initially, she worked at the Center for Social Innovation and Inclusion in Education and as an external staff member at the Department of Special and Social Pedagogy. She has also been involved in the organization of the International Conference on Psychomotorics and continues to contribute to its organization. 
Outside the university, she has been involved in a project in the Ústí Region aimed at promoting educational success of pupils and students. Her research and project activities focus on the educational process at the primary level at elementary schools, with a connection to special pedagogy. She considers her greatest achievements to be supporting projects through Open Calls and co-authoring articles in reputable journals. After successfully defending her dissertation, she is currently working as an assistant professor at the Department of Preprimary and Primary Education at UJEP.
---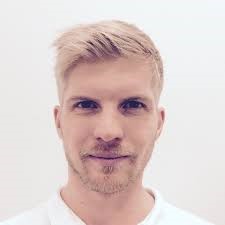 Vojtěch Zika is a behavioral and experimental economist interested mainly in the evolutionary roots of human decision-making. In his dissertation, he focused on the determination and evaluation of overconfidence in individual decision-making. He graduated from the University of Economics in Prague. In May 2023, he successfully finished his Ph.D. in Applied Economics and Public Administration at the Faculty of Social and Economic Studies at UJEP. He cooperates with the LABS research center (https://labs.regbes.eu/). He is also a director and founder at CEBEX, the behavioral science conference and summer school held regularly in Prague (cebex.org), and collaborates closely with other universities and institutes in Europe and the U.S.
---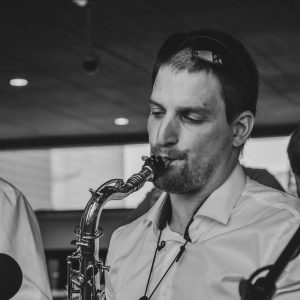 Jan Dočkal is a graduate of the Faculty of Science at UJEP, in Computer Modelling in Science and Technology. He achieved outstanding results during his studies, publishing seven scientific articles in renowned journals, including six as the first author. In 2019 he completed an internship in Manchester. Jan has received several awards for his creative work. In 2016, he received the Mayor's Scholarship from the Severní Terasa Municipal District, and in 2017 the Good List of the Chamber of Commerce of the Ústí Region. He also won prizes for the best poster at the STUDKON conference (2nd place in 2019, 1st place in 2021).
His research is focused on molecular simulations of aqueous electrolyte solutions. These substances are important in applications ranging from batteries to seawater desalination. They are also involved in many important biological and biochemical processes. Molecular simulations are an imaginary microscope through which these processes can be studied at the level of single atoms and on experimentally inaccessible time scales. However, as Jan points out, 'this "microscope" is only as good as the mathematical model used and its parameterization'. Jan developed a unique method for identifying hydrogen and other non-covalent bonds in molecular simulations. He was also involved in the refinement of microscopic models of halide and alkali metal ions. 'My current research is focused on developing models that will simultaneously provide accurate predictions of the self-diffusion coefficients of water in concentrated solutions', continues Jan.
Apart from his academic achievements he pursues his passion for music. He completed his studies at a music conservatory, specializing in the clarinet, and spent over eleven years performing in the orchestra at a local theater, playing for opera and ballet productions. He is also a Big Band Bonit orchestra saxophonist and enjoys piloting RC model airplanes.  
Currently, he works as an academic staff member at the Department of Physics, Faculty of Science, UJEP.
---
You can find more information about our PhD study programmes here.